Teams and Walkers
Select a Team:
Sample Event


Join us on sample date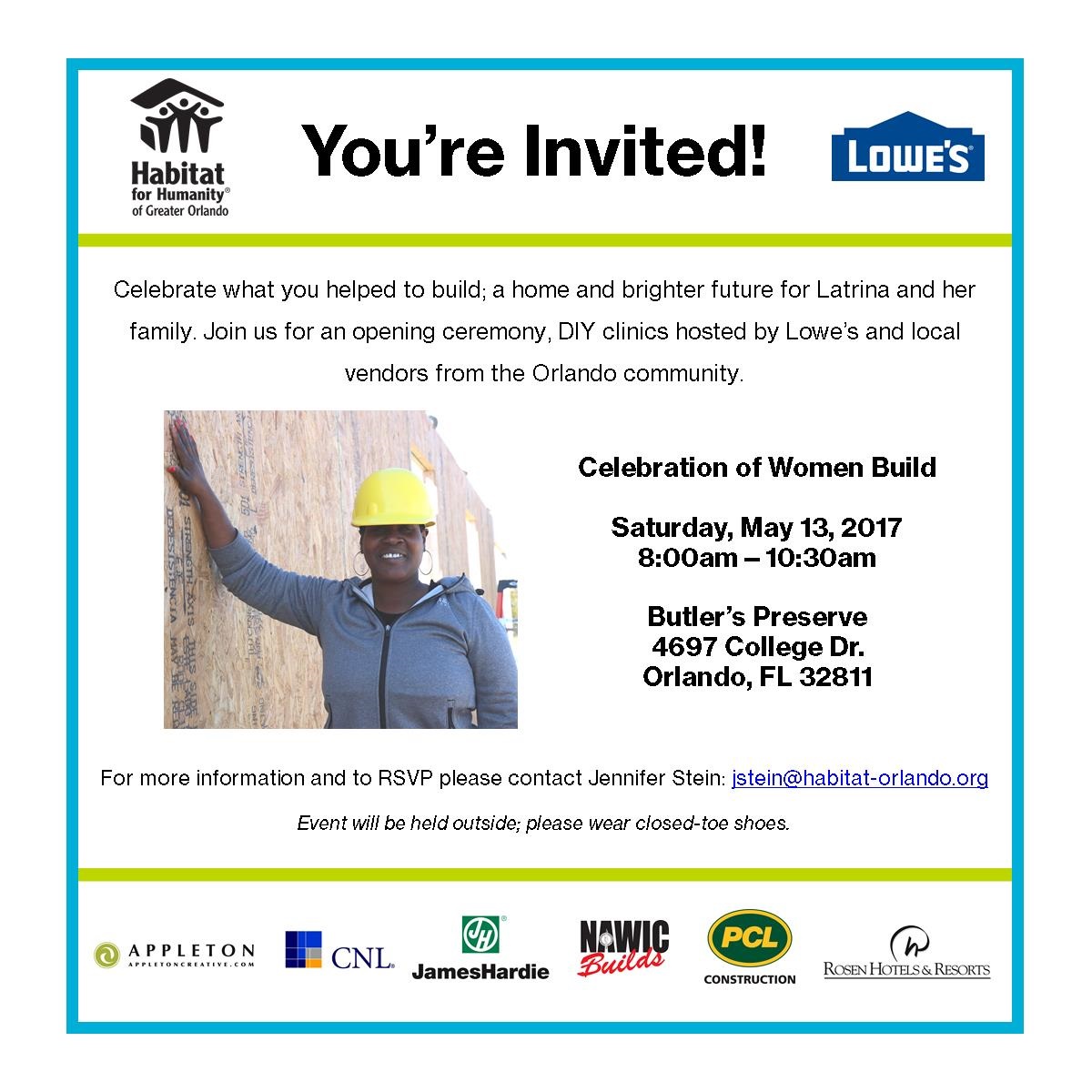 ---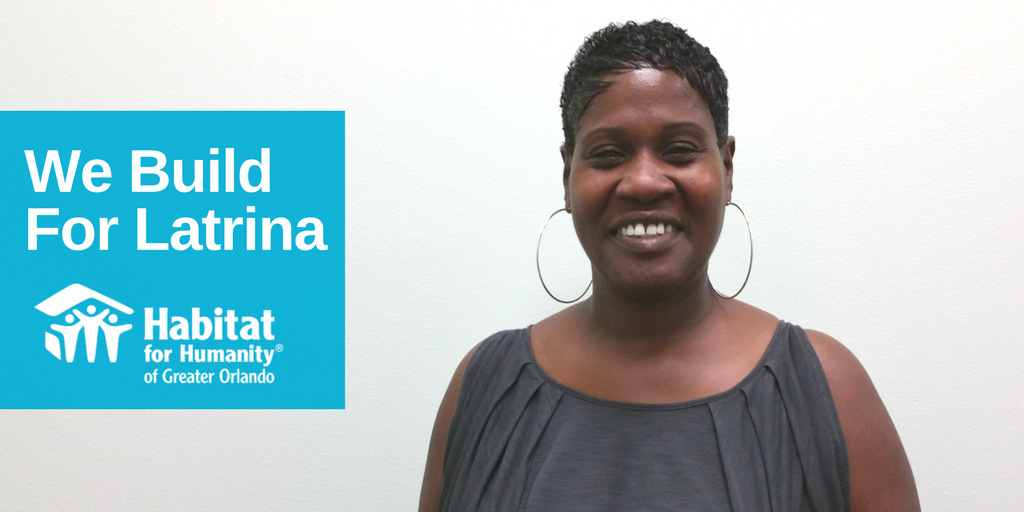 Habitat Greater Orlando's 2017 Women Build Homeowner!
Meet Latrina; a dedicated mother of five currently living in a two-bedroom apartment with her three youngest daughters.
She is looking forward to meeting all of our Women Build volunteers and watching the framework begin on the home where her family will be able to create lasting memories. Latrina is so thankful that she will be able to purchase her own home, something she never dreamed she would be able to do.

You can help raise the walls that will brace Latrina's new home! Start fundraising today and join hundreds of women from the Orlando area during the week of March 4 -11, 2017.
---

March 4 - 11, 2017

You will help to raise the walls that brace a home, that support the roof over a families' head every day, and the place where they will build memories. Being a part of Women Build will give you a one-of-a-kind experience, and you'll be left with the memory of changing a family's life. From one to another, empowering and building together will be the foundation to transform a life. A house built by you, is just the start for our homeowners to call this place home.

Habitat for Humanity's Women Build is a national event that empowers women, across the country, to fundraise and build homes for families in their local communities. Hundreds of women will come together in Greater Orlando, taking action against unaffordable housing, creating a tremendous impact on the community and other women and families who live in it. Not only will this support a community need, but it will also allow you to gain networking and team-building experience.
---

Join The Fun Now!

This is the just the beginning of all the fun! Sign yourself or your team up through our fundraising platform. This will give you a chance to showcase why you're fundraising for Women Build 2017, display all your progress while competing with your friends, and utilize key fundraising tools to make your campaign the best it can possibly be.

Corporate-Sponsored Team – Sponsorship's Start at $1,000 - Sponsor Information
Fundraise as a Team – Raise an Average Minimum of $500 Per Team Member
Fundraise as an Individual - Raise a minimum of $500 - Sign up now!
---

Every Dollar Matters!

Whether it's $5 or $5,000, every dollar will help to push for a movement in the Greater Orlando community, ultimately changing a family's life and the place they call home. Below are some examples of how much each dollar is truly worth.

$25 = A box of nails used by volunteers to brace the walls of a family's new home.
$100 = A kitchen window where parents will watch their children play in their own yard.
$500 = A front door opening each day to a new adventure and new dreams.

For fundraising tips and tricks, download our Team Fundraising Packet!

Still have questions? Check out our Frequently Asked Questions page here!

---
---
Check out the Women Build 2016 Pictures Here!